Elder O. Vincent Haleck was sustained a member of the Second Quorum of the Seventy of The Church of Jesus Christ of Latter-day Saints on April 2, 2011, at age 62. At the time of his call, he was serving as president of the Samoa Apia Mission.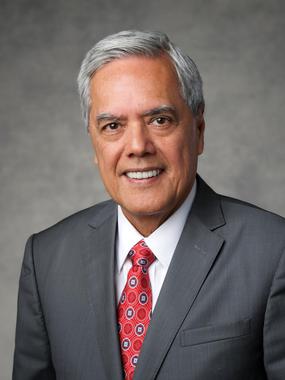 Elder Haleck received a bachelor degree in advertising and marketing from Brigham Young University in 1973. He owns a number of businesses in his native Samoa and served as president of Tuna Ventures, Inc., and Tropical Beverage Distributors, Inc. He has also been involved in philanthropy work for the Haleck Foundation.
Since joining the Church in 1966, Elder Haleck has served in numerous Church callings, including full-time missionary in the Apia Samoa Mission, bishop, stake high councilor, patriarch, stake president, and president of the Samoa Apia Mission.
Otto Vincent Haleck was born in Utulei, American Samoa, in January 1949. He married Peggy Ann Cameron in June 1972. They are the parents of three children and have seven grandchildren.