Elder K. Brett Nattress, of the Pacific Area Presidency of The Church of Jesus Christ of Latter-day Saints, visited with members and friends of the Church in Darwin and Alice Springs in Australia's Northern Territory on the weekend of 19-20 February.
Elder Nattress was accompanied by his wife, Sister Shawna Nattress. The Nattress's travelled from Adelaide to Darwin with President Adolf Johansson of the Australia Adelaide Mission of the Church.
Elder and Sister Nattress and President Johansson spent some time getting to know Ikechukwu and Ugocke Inmpey, of Darwin, along with their three children, Angel (15), Emmanuella (13) and Michael (7). The family was recently reunited after spending five years apart from one another.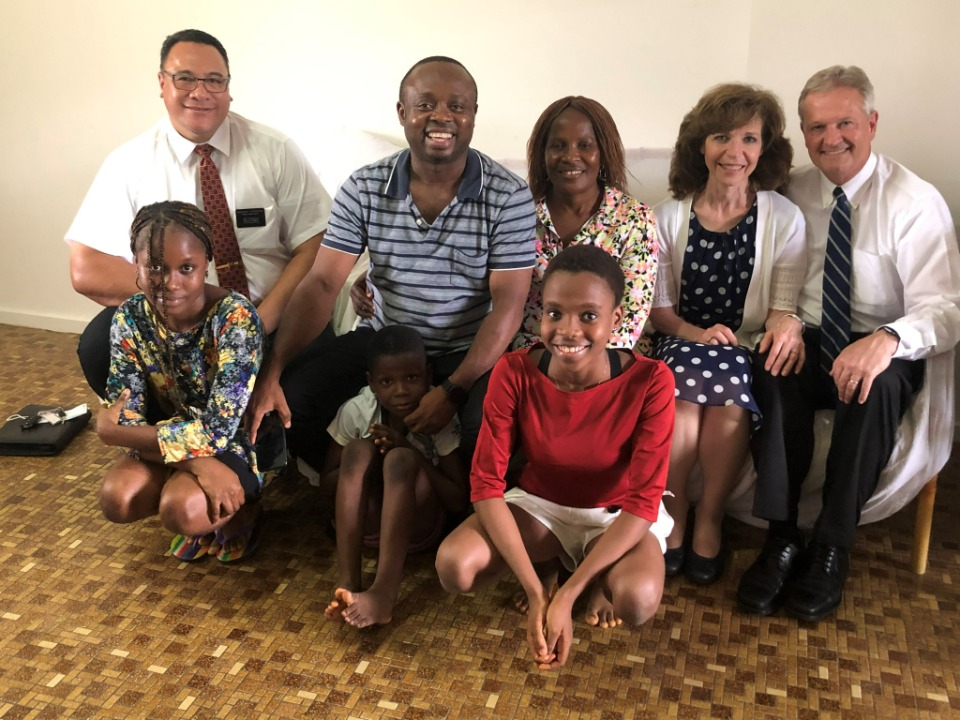 As Ike shared their story of coming to Australia and working to get his family here from Lagos Nigeria, Elder Nattress felt inspired to invite the family to write their story for the benefit of future generations.
Earlier in their trip, the Nattress's and President Johansson met with members, missionaries and friends of the Church in Alice Springs.
Krystal Kmuma Koia, from the Church's Alice Springs Branch, said, "I really enjoyed the testimony Elder Nattress shared with us in Alice Springs on Friday night. It touched my heart as I know Heavenly Father is mindful of our situations in life and could not help but be grateful for our family."
Darwin woman, Karren McDowall Boeree, said,"After recounting the fulfilling of a dream the Samoan brother had prior to his conversion, Elder Nattress encouraged us to become firm and steadfast in testimony, whatever the cost."
She continued: "This reminded me of the many times prayers have been answered and miracles have occurred in my life. These experiences have given, and, if I allow them, will continue to give me the opportunity to fortify my testimony and faith in God. Being reminded that the things of God are the most important, and that in a complex world we have a simple answer — the gospel of Jesus Christ."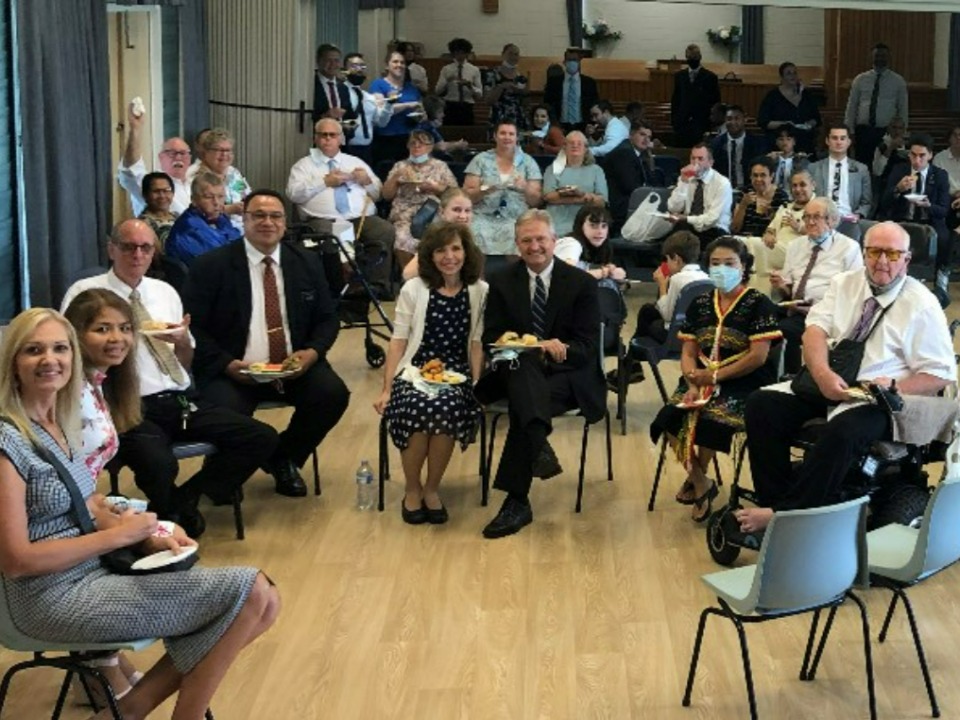 In particular, he emphasised studying and living the doctrine of Christ, serving others, sharing the gospel, attending the temple, and seeking education.
Elder Lehi Burgess, a missionary from the Gold Coast, Queensland, said the meetings inspired him.
"When I met Elder Nattress I felt really inspired by how he talked about the missionary work, I really felt how much love he has for the missionaries and the people we serve," Elder Burgess said.
"I felt he was genuinely interested in each of us as individuals, and a few of the things he talked about really increased my desire to go out and share the gospel, even knowing the opposition we face."
Elder Burgess and his missionary companion, Elder Ilima Mata'afa, accompanied Elder and Sister Nattress, and President and Sister Johansson, as they visited with a number of local families in their homes to offer love and support.