Elder K. Brett Nattress was sustained as a General Authority Seventy of The Church of Jesus Christ of Latter-day Saints on April 2, 2016. At the time of his call, he had been serving as president of the Arizona Gilbert Mission.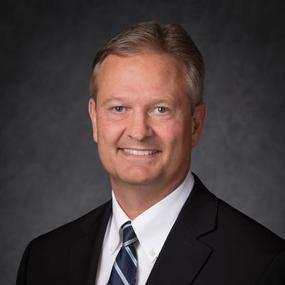 Elder Nattress served at Church headquarters as an area assistant in the Utah, Idaho, and North America Central Areas and as an assistant executive director of the Missionary Department.
He began his service as a member of the Pacific Area Presidency in August 2018.
Elder Nattress attended Brigham Young University and received a bachelor of science degree in physical therapy from the University of Utah in 1990.
He has been employed in health-care administration as co-founder and president of Advanced Health Care Corporation beginning in December 2000. He was also the founder and president of Advanced Health Care Management, Inc.
Elder Nattress has served in numerous Church callings, including full-time missionary in the California Sacramento Mission, ward Young Men president, bishop, stake Young Men president, stake president, Area Seventy, and mission president.
Kevin Brett Nattress was born in Pocatello, Idaho, on March 4, 1965. His family moved to Lehi, Utah, USA to a small farm where he and his siblings became acquainted with the daily duties of farm life.
He met his future bride, Shawna Lee Adamson, while they were both seniors at neighbouring high schools.
Upon the completion of his mission in the California Sacramento Mission, where he served from 1984-1986, Brett married Shawna in April 1987.
The parents of seven children, the couple describe themselves as "imperfect people looking for perfect moments."