Elder D. Todd Christofferson, of the Quorum of the Twelve Apostles of The Church of Jesus Christ of Latter-day Saints, met with members and guests of the Church in Solomon Islands last week.
Elder Christofferson met with missionaries, local leaders and members of the Church, as well as government and community leaders including the nation's prime minister, The Hon. Manasseh Sogavare.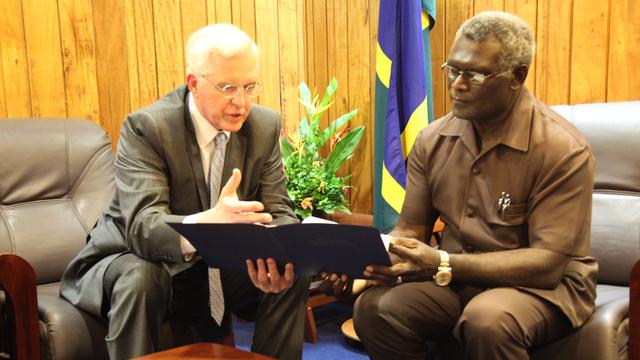 There are approximately 800 Latter-day Saints who worship in four congregations in the Pacific island nation of 520,000 people. The country is situated north-east of Australia.
During Elder Christofferson's visit he learned of some of the people who are participating in Church-run self-reliance courses, leading to better employment prospects in many instances.
He and his wife, Katherine Christofferson, also visited some of the historical sites in Solomon Islands which commemorate the service and sacrifices of many men and women during World War Two.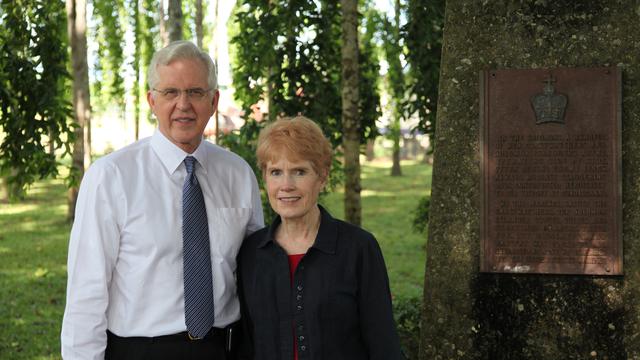 The Christoffersons were accompanied in their visit to Solomon Islands by Elder Kevin W. Pearson, president of the Pacific Area of the Church, and his wife, June Pearson; Elder Adolf Johansson and his wife, Martha Johansson; president of the Vanuatu Port Vila Mission, Paul W. Granger, and his wife, Gayle Granger; and other local leaders.
Last year the Church conducted open house tours of its new district centre in Honiara for community leaders and members of the public.
Watch a short video featuring Elder Christofferson: