Elder Ian S. Ardern, Pacific Area President of The Church of Jesus Christ of Latter-day Saints, met with New Caledonian young adults in an online religion class recently. The following is his account of that experience. 
This week I had the opportunity to join an Institute class in New Caledonia taught by Brother Tevai Haumani. The class was virtual and the 'students' joined in from around New Caledonia.
What a joy it was to see eager young single adults taking the time to learn of Christ and His restored Church.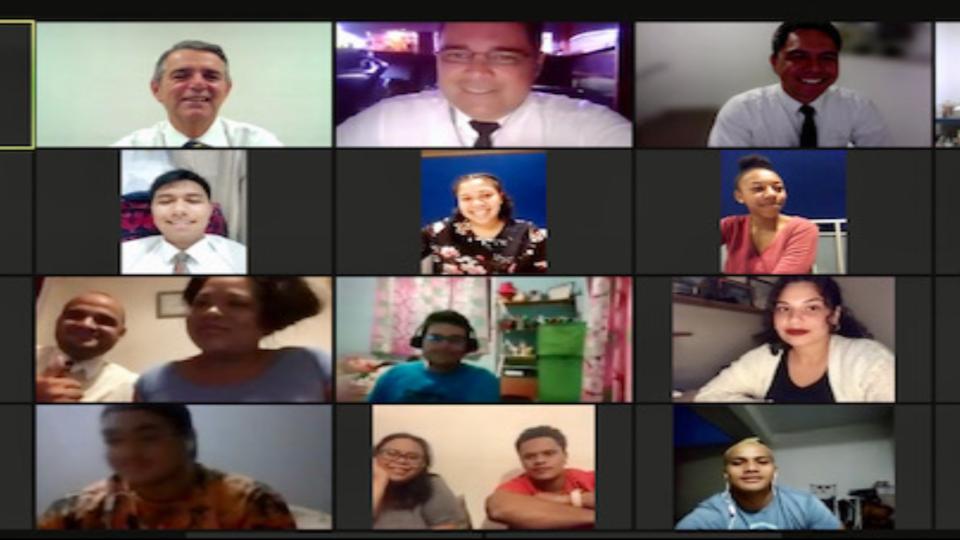 They are among the thousands of young people who participate in Institute around the world. They attend to strengthen their testimonies, feel of the Spirit as truths are taught and to make and strengthen friendships.
Some in the class, including the teacher, are returned missionaries who are determined to continue in their quest for increased understanding of the "things of God." They know that a testimony must be continually nourished in order for it to be a source of strength.
Elder Dieter F. Uchtdorf said, "Let us acknowledge that most often, gaining a testimony is not a task of a minute, an hour, or a day. It is not [something] once and [you are] done! The process of gathering spiritual light is the quest of a lifetime."
Paul taught the Galatians that "For whatsoever a man soweth, so shall he reap," (Galatians 6:7) and so it is with us. We must pay a price to gain a testimony of the truths of the Gospel. The price we pay is not in coin or notes but in time and effort as we read and ponder the scriptures and the words of the prophets and other inspired writers.
The greatest source of testimony is the Holy Ghost as He speaks with the spirit within us but we must first seek to know.
It has been my experience that with a desire to believe, engaging in purposeful study, and pondering and praying about what we are studying, a testimony comes and increases.
I invite you to determine what aspect of your testimony needs to be strengthened and to then embark on that endeavour. Like the Institute students in New Caledonia, you will find your testimony in that one thing growing until you know it to be true.
To the Young Single Adults…this is your invitation to enrol in Institute; you may even find a special friend.
Elder Ardern