Already water-logged from last weekend's flooding, more heavy rainfall has the potential to be catastrophic for Fiji.
Image from Fiji's meteorological service: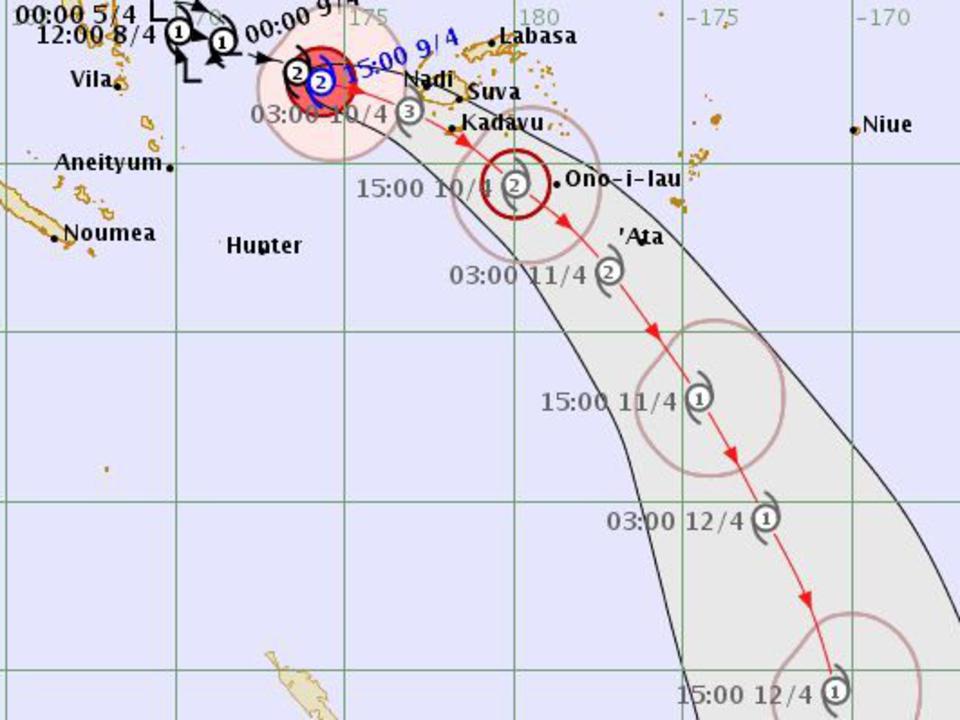 A spokesperson for the National Disaster Management Office says south-west Viti Levu and the southern islands of Kadavu and Lau were most at risk.
Read more from RNZ here.
Updated Information here.
Update as of 4/13/2018 here.