On March 13, 2019, members of the Greymouth Branch of The Church of Jesus Christ of Latter-day Saints were sad to lose their meetinghouse to fire.
After completing normal administrative processes and consents, replacement plans were finalised in late 2019 and the work contracted to G.J. Gardner Homes.
Rebuilding is now well underway, and the building is expected to be completed within about six months.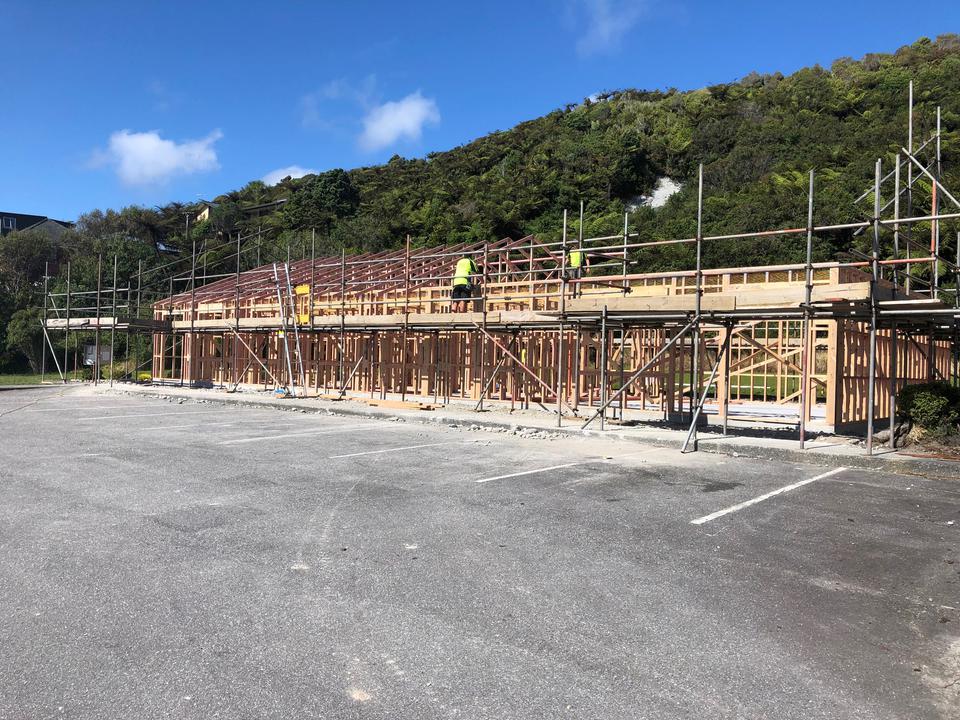 An open house will then be held, "and neighbours and friends will be invited to tour the new facility," said T.C. Chadderton, President of the Church's Nelson New Zealand District.
In the meantime, the Church acknowledges the wonderful support of the Greymouth community in providing temporary spaces for worship — first at Grey Main School, and more recently in the premises of the St John's Ambulance.