Women of the Relief Society organisation from the Avera ward (congregation) of The Church of Jesus Christ of Latter-day Saints recently mobilized forces to sew 1,200 cloth face masks for the protection of children and elderly residents in the community (Municipality) of Taputapuatea on the island of Raiatea in French Polynesia.
The masks were delivered on Monday, 22 June to Tavana Jeannette Taea, the first deputy mayor, who received them for the Matahiapo (elderly residents) and the four primary schools in the community, namely Avera, Faaroa, Opoa and Puohine.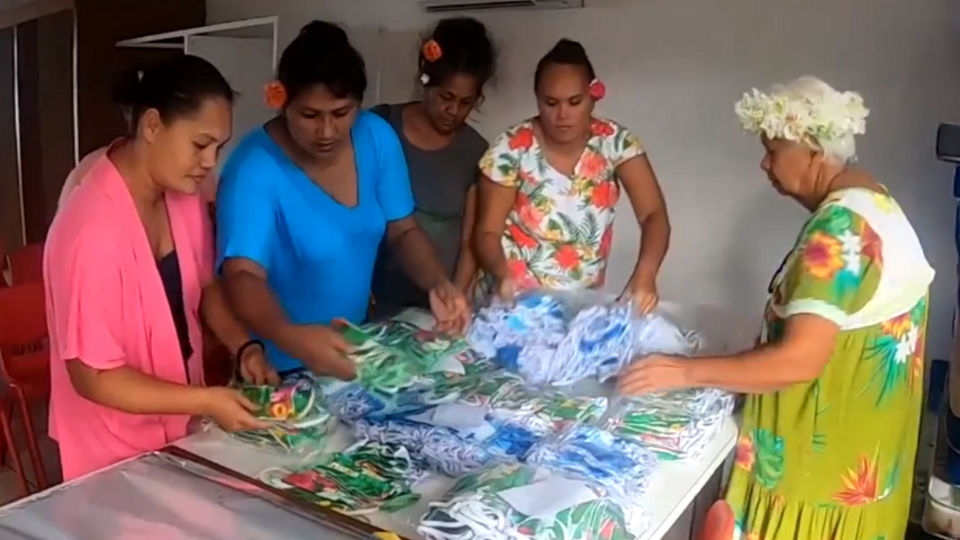 The work was done under the supervision of the Raromatai Tahiti Stake, presided over by Boyer Teheiura. Rose Noelle Ebb, Director of Communication for the stake, accompanied the delegation and recalled that this project is part of the tradition of service and in particular the Helping Hands projects of The Church of Jesus Christ of Latter-day Saints.
"This is a great example of the Church's welfare program which provides emergency assistance to families in need. I think this is a beautiful operation which delighted the hearts of each participant who were convinced that 'when ye are in the service of your fellow beings ye are only in the service of your God.'" (Mosiah 2:17 The Book of Mormon: Another Testament of Jesus Christ).