The Department of Church History and Doctrine at Brigham Young University together with the Church History Department of The Church of Jesus Christ of Latter-day Saints recently announced the 2022 Church History Symposium to be held March 10–11, 2022.
Keynote speakers include Elder Gerrit W. Gong, Quorum of the Twelve Apostles, The Church of Jesus Christ of Latter-day Saints, and Sarah Barringer Gordon, University of Pennsylvania Professor of Constitutional Law and History.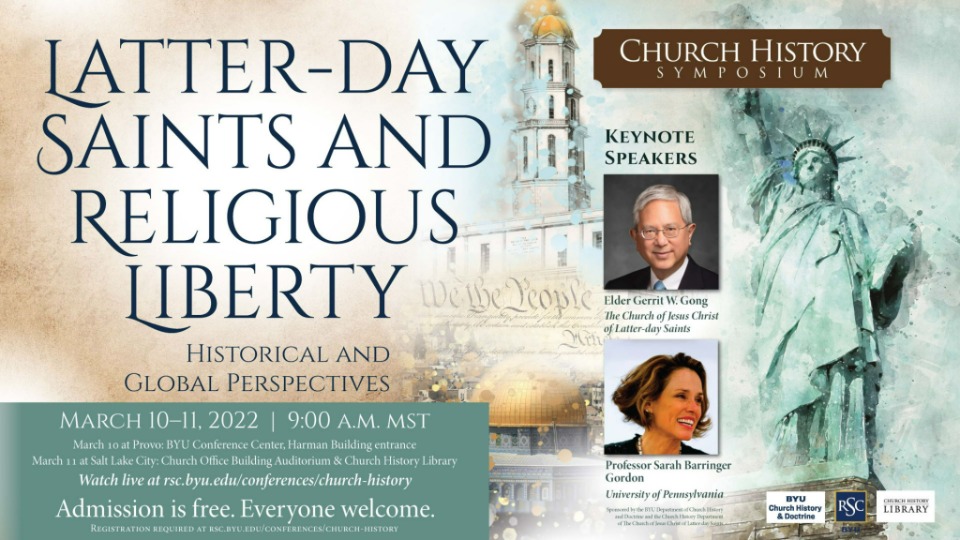 Mary Jane Woodger and Melissa Inouye will speak at a session titled, "Religious Liberty in the Pacific and Beyond."
Presentations will include "Latter-day Saint Historical Commitment to Religious Liberty in the Cook Islands," and "How Have Racial Realities Protected or Restricted Religious Freedom in Latter-day-Saint-Majority Communities."
The 2022 Church History Symposium: Latter-day Saints and Religious Liberty, Historical and Global Perspectives will begin at 9:00 a.m. Thursday, March 10 (Mountain Standard Time, USA) at  Brigham Young University in Provo, Utah, USA.
Links to watch sessions online will be posted here before the symposium begins.
Watch the Pacific session and the full symposium here.