The Samoa High Commissioner, His Excellency Mr Leasi Tommy Papali'i Scanlan, and Mrs Joyce Scanlan, recently hosted a celebration of the 60th Independence Anniversary of the Independent State of Samoa and the concurrent 'Friendship Treaty' signed between Samoa and New Zealand.
The event was held on Wednesday, 1 June 2022 at Pipitea Marae, Wellington.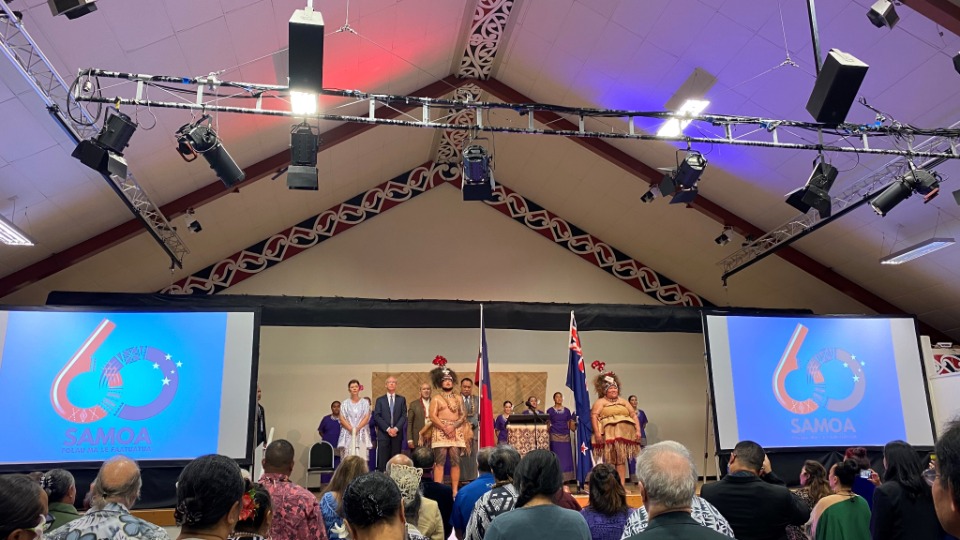 Guests included former New Zealand Governors-General, members of the diplomatic corps, government leaders, city mayors, organisation leaders and representatives of the Pacific community.
Traci Tuimaseve and Tania Torea, communication directors for The Church of Jesus Christ of Latter-day Saints, were among the invited guests.
During his speech, Scanlan thanked the New Zealand government and organisations for "all the assistance provided for Samoa's development over the years."
Scanlan began diplomatic service in New Zealand in 2012. Five years later, he was appointed dean of the diplomatic corps, and his wife, Joyce, was dean of the diplomatic spouses.
Of their service to their fellow diplomats, Scanlan said, "We have always promoted the spirit of aiga, of family within our diplomatic corps. Family is important in the Pacific, especially in our Samoan culture. We enjoy and celebrate each other's successes and we share in our pains and sorrows."
Scanlan took the opportunity to bid farewell, as he and Joyce prepare for retirement. Addressing their guests, Scanlan said, "To all of you who have kindly accepted our invitation to be here this evening, Joyce and I would like to feel that you are here because you are our friends, and you are our family."
Of the celebration, Tuimaseve said, "It has given me an increased respect for my father's Samoan heritage and the country of Samoa."
The Church of Jesus Christ has had a presence in Samoa since 1863. There are currently 162 congregations in Samoa and a temple in Apia.