This Christmas season residents and visitors to Queensland are invited to visit the Brisbane Giving Machine at the Logan Hyperdome Shopping Centre on Bryants Road, Loganholme, up until 28 December.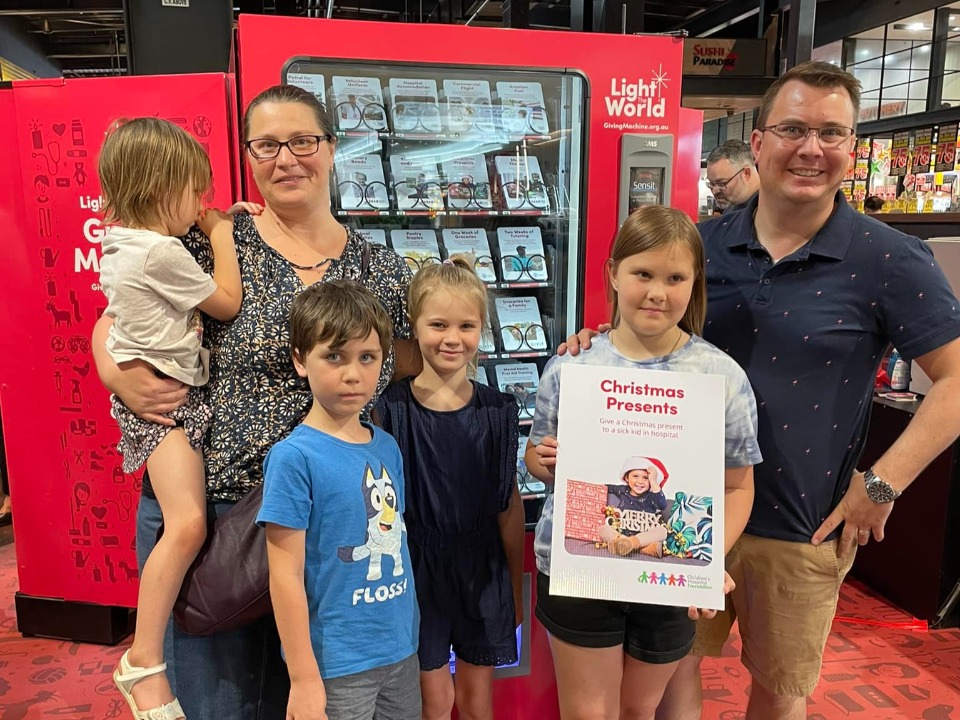 Visitors may wish to donate, using the Giving Machine, to local, state and Australian charities to assist as these organisations continue to help individuals, families and communities.
The charities involved are:
Learn more at the Brisbane Giving Machine Facebook page.