The following article was written by Newsroom contributor Glenda Alekna.
In response to an invitation for members of The Church of Jesus Christ of Latter-day Saints to become more involved in their local communities, Lois Pinnell of Jandakot Ward (congregation), Australia Perth Southern River Stake, joined the Harvest Lakes Residents' Association in her community.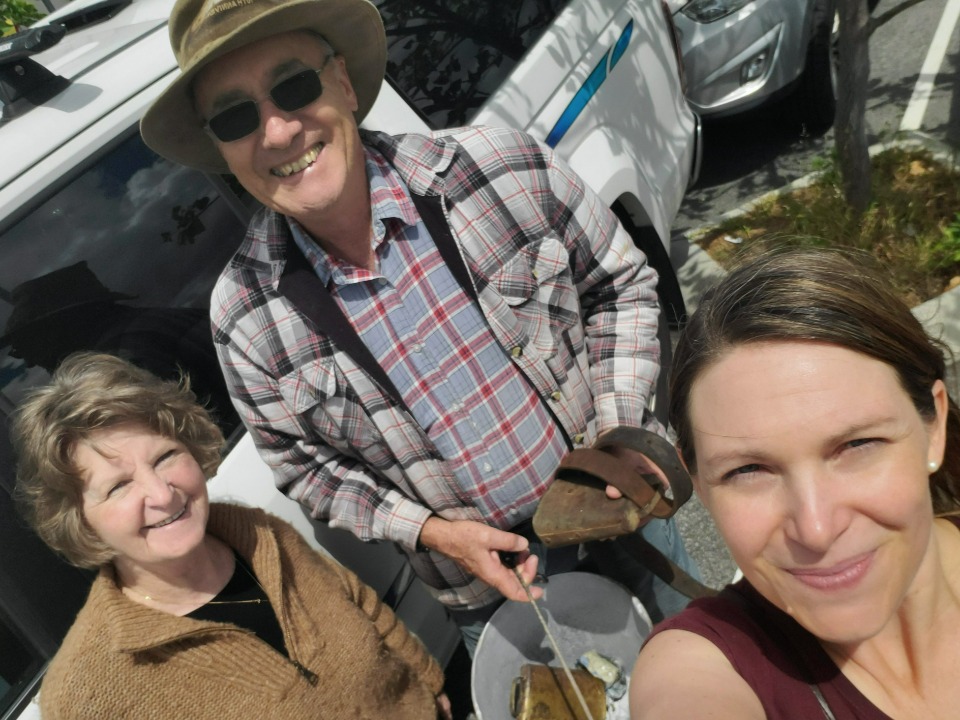 Over time, Lois has served as the membership co-ordinator and for more than four years, as association treasurer.
The area had been farming land and having grown up on a farm in rural Victoria, Lois felt drawn to research the history of the family who had formerly worked the land. After some effort she made contact with Gregory Atwell, grandson of Ernest Atwell, the original land owner. The land is now a southern suburb of the sprawling city of Perth.
Aware that 2021 marked 25 years since the beginning her local community, and knowing that there were restrictions on community gatherings due to COVID 19, Lois began planning a smaller celebratory event with fellow association member Leah Vagel. Accordingly, Leah approached the local primary school with a proposal to inform the students about the history of their local area. Gregory Atwell was invited to join them for the day.
In late October, Leah and Greg accompanied Lois to Harmony Primary School to stage the event. Between 90 and 100 Year 4 students participated in presentations which connected them to the pioneers of their local area and the history of surrounding areas.
Lois reported that the hope was that students would be encouraged "to build solid foundations in their own lives and gain a sense of security as members of their community."
Lois provided students with a knowledge of the history of the wider area. Greg's presentation focussed on the Atwell family and farm life, while Leah demonstrated that native flora and fauna can be studied in the community park and lake. The experience was so successful that Lois and her team have been invited to make this an annual event at the school.
During this process, Lois began to research the pioneers of surrounding suburbs, descendants of whom still live in the area. "We'd better look into this," Lois said when she discovered that her good friend and fellow ward member, Julia Eastland, was a descendant of one of the families.
Lois organised the Treeby cousins reunion lunch; five people who had not known each other were brought together. "We just chatted like we'd known each other for ages. They all had such interesting lives," recalled Julia.
Recently the neighbouring Atwel Community Association decided to celebrate 25 years of their community centre. Lois has been asked to set up a visual display of local history for that celebration.
Lois' vision for the future is that each community centre in the wider local area would appoint an historian; then that all the local historians could collaborate to produce a history of the whole Jandakot agricultural area.
Lois serves as an ordinance worker in the Perth Australia Temple, as a service missionary with FamilySearch, and Family History Consultant in her ward. She continues to seek ways to connect people in her community and her ward with their past.
When asked about the motivation for her involvement Lois said, "I cannot not do it!"