That's the question that a group of young volunteers responded to last Christmas in Brisbane, Australia, when they assembled 1000 solar lights for children in Vanuatu.
Pacific Newsroom staff recently spoke with Elder Carl Maurer, an Area Seventy in The Church of Jesus Christ of Latter-day Saints, from Australia, who put the volunteers to work to help young people in remote communities in the Pacific island nation of Vanuatu.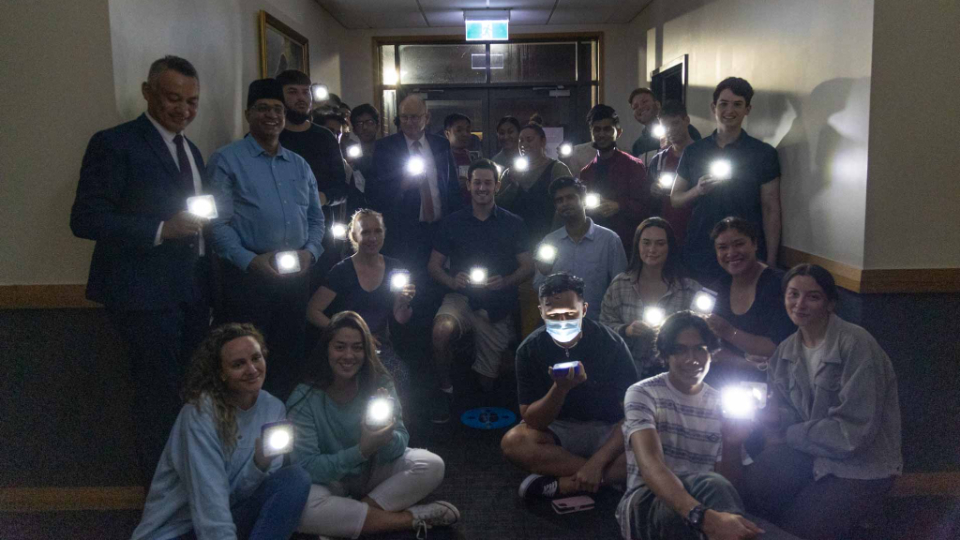 According to Elder Maurer, who recently returned from Vanuatu where he attended the Port Vila Vanuatu Stake Conference of the Church, the "SolarBuddy" lights are supplied by a charitable organisation (also called SolarBuddy) in Brisbane. The charity provides the parts, and volunteers assemble the lights before they are delivered to communities and young people who can really use them.
The Church of Jesus Christ of Latter-day Saints purchased 1000 light kits which were assembled by Brisbane young adults who volunteered their time to help out as part of the 2022 "Light the World" Christmas initiative.
The lights were recently distributed to Vanuatu children by Elder Maurer and his wife, Sister Karen Maurer. Elder Maurer connected with the Foresters Association of the Department of Forestry in Vanuatu whose members helped take the lights to schools and students.
"It was a great day spent travelling to each school with the members of the association," Elder Maurer said. "One of the schools needed to be reached by boat and was a remote community with no electricity, on Moso Island."
Children were taught about the portable solar light, and encouraged to use theirs to read and do homework at night, when it is often dark in many homes in Vanuatu. They were also taught about the sustainability of solar power, and how to use and care for their light.
Each child was invited to take their light to school each day where they can charge it in the sun, before bringing it home for use at night.
Elder Maurer said, "To see their faces light up and to watch them read the special letter written to each child by the young adults in Brisbane was the highlight. The Saviour loves and cares for His children all over the world. This simple gift will mean a lot to the children of Vanuatu and their families."