Members of the Como Ward (Perth, Australia congregation) of The Church of Jesus Christ of Latter-day Saints, recently completed a service project making blankets for the residents of McDougall Park Nursing Home.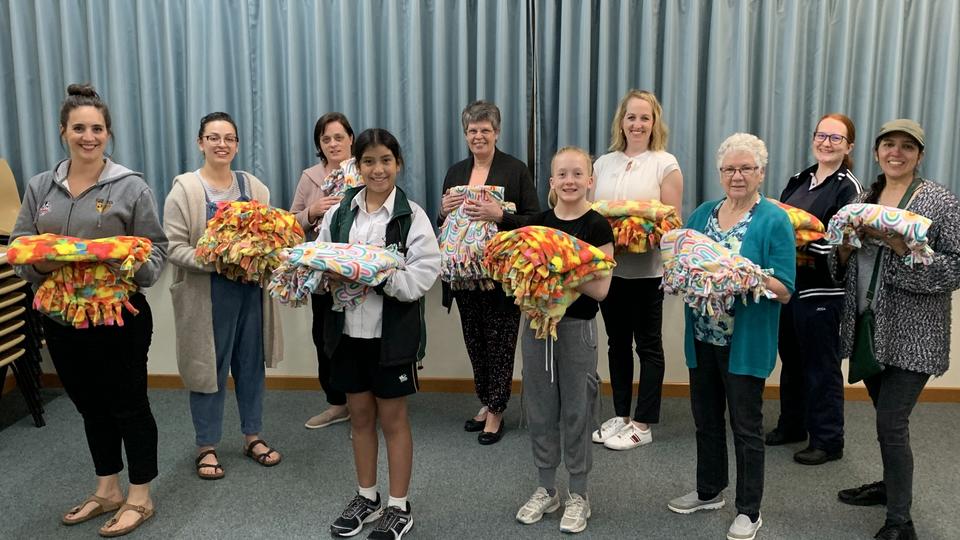 The group decided to create 20 warm, colourful blankets for the aged care facility to provide comfort to residents, some of whom are members of the Church. By making and gifting these blankets, they were able to reach out to those who may be feeling lonely because of the visiting restrictions caused by COVID-19.
The project was supported by teens of the Young Women organisation, as well as women of the Relief Society, working together in love and service as a way to "scatter sunshine to the needy, sad and lone" (Hymn #230).
Young Women leader, Becca Osborn, said, "The girls were excited with the idea to provide this comfort locally, knowing how much they also missed being able to see some of their loved ones during the restrictions."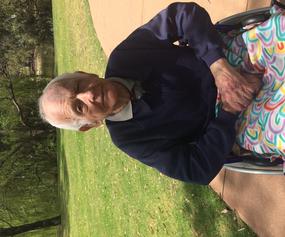 Ian Skipworth, resident of McDougall Park Nursing Home, warmed with his blanket.