The High Commissioner of Australia, H.E. Andrew Ford, honoured Liahona High School students' artwork at an exhibition hosted by the Tonga National Centre for Women and Children (TNCWC) in Nuku'alofa, Tonga on 15 May, according to report this week by Matangi Tonga Online.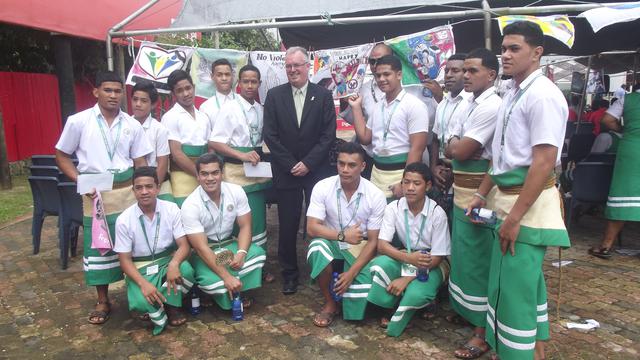 In honour of International Family Day, high school students showcased colourful hand-painted tablemats reflecting the slogan: No Violence = Happy Healthy Families.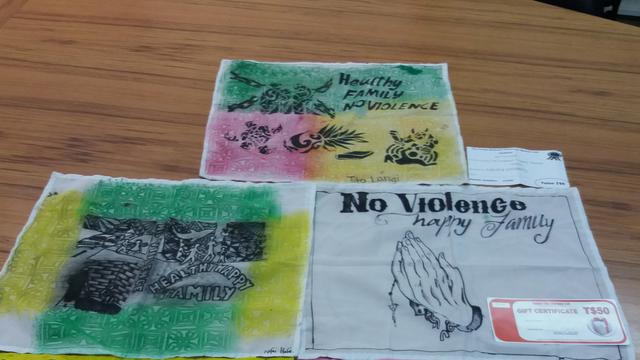 Students from Liahona High School, ACTS High School, and 'Ahopanilolo Technical Institute participated in the event, which emphasised the importance of the family unit. This event sought to bring awareness to end violence, especially towards women.
Liahona High School student Paea Hafoka was awarded with the "Most Thought-Provoking Piece of Art" and personally congratulated by the High Commissioner.
Other prizes were awarded to students whose artwork had outstanding originality, balance, and design. Those Liahona students included Tito Langi, Sepeti Makihele, Nifai Hefa, and Laine Kaufusi.
Operated by The Church of Jesus Christ of Latter-day Saints, Liahona High School teaches the value of the family union as part of its educational curriculum.
Last month at the Latter-day Saints' annual general conference, president of the Church, Thomas S. Monson, said, "Let us examine our lives and determine to follow the Saviour's example by being kind, loving, and charitable."
He added, "And as we do so, we will be in a better position to call down the powers of heaven for ourselves, for our families, and for our fellow travelers in this sometimes difficult journey back to our heavenly home."