Members of The Church of Jesus Christ of Latter-day Saints in flood-impacted parts of Auckland, New Zealand are being urged to follow Civil Defence and other advice regarding essential travel and other safety precautions.
Opportunities for serving others are being posted on JustServe.org and communicated via congregations' social media channels.
Where it is safe to do so, Latter-day Saints are supporting neighbours and others who have been impacted by current rain, wind, slips and flooding.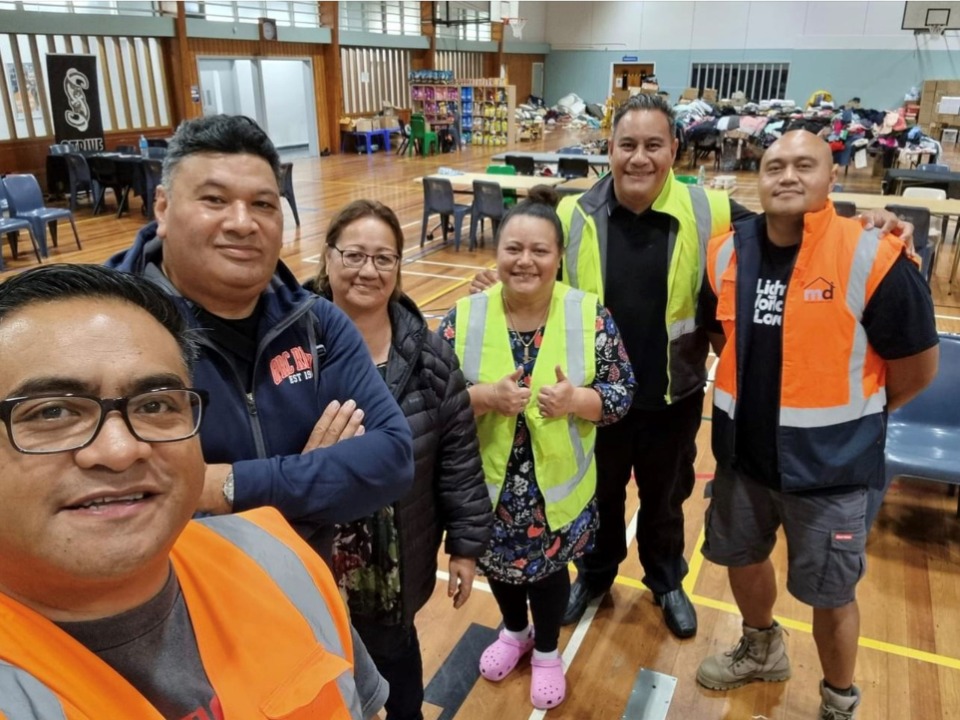 Subject to safety considerations volunteers are invited to support two initiatives today, as posted on the JustServe.org website.
Volunteers are needed to move emergency supplies at the Mangere Civil Defence Centre in two shifts on Wednesday 1 February (and possibly on other days). Learn more about this service opportunity here.
Donations of bedding supplies are welcomed at 313 Sunset Road Mairangi Bay between 5.30-6.30pm. Learn more about this service opportunity here.
There are other opportunities to serve Auckland communities posted on JustServe.org. After opening the site, register as a volunteer and then search "Auckland."
JustServe is a worldwide community service platform which has been available in Aotearoa-New Zealand for the last several months. In countries where it is better established, such as the USA and Canada, government, faith-based and community organisations use the free platform (JustServe.org and the JustServe app) to post opportunities for people to lend a hand to their communities in a variety of ways, including in times of natural disasters.
Information about other ways to help in Auckland, to be posted on JustServe.org, can be sent to JustServe coordinators for Auckland, Laura and Richard Hunter, at NewZealand@JustServe.org, by calling 0212407804, or by sending a message to the JustServe Auckland facebook page.