An Auckland congregation of The Church of Jesus Christ of Latter-day Saints hosted its annual Mother's Day dinner Saturday evening 10 May. 
The gathering was attended by approximately 105 women consisting of members and friends of the Church.
"We want to honour all mothers for their devotion to family and the community," said Bishop Grant Stone, leader of the Aeroview Ward of the Church.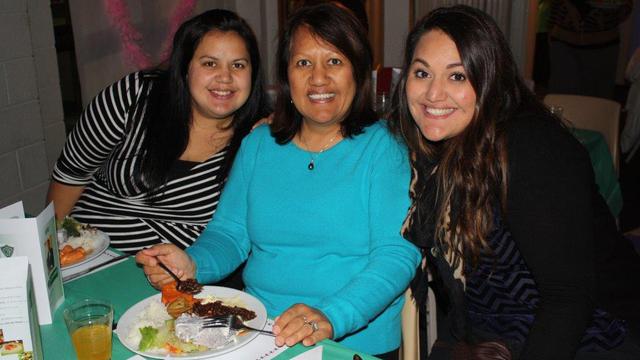 A Latter-day Saint bishop is a volunteer ecclesiastical leader of a congregation which usually numbers from 300 to 500 members in a geographical area. 
Mothers were treated to a four course meal and entertainment which included singing and dance routines.  The meal was prepared and served by men from the congregation dressed in bowties, white shirts and dark trousers. 
"The evening was one of quality," Bishop Stone said.
After the event, Bishop Stone's wife Sheryl responded on behalf of the attending mothers.
"I just want to say thank you for all the effort put into our wonderful dinner.  Our hearts were happy and our feet light as we shared the evening together."
Read more about Latter-day Saint congregations. 
Watch a video describing the multi-cultural and multi-linguistic nature of many Latter-day Saint congregations.
Read about Latter-day Saint beliefs regarding family and marriage.