Auckland basketball player, Brooke Blair, is heading to China tonight with the New Zealand Tall Ferns basketball squad.
Brooke currently plays for Idaho State University as point guard and was named in the "Big Sky Conference Tournament Team" this year. Last December she was "Big Sky Player of the Week."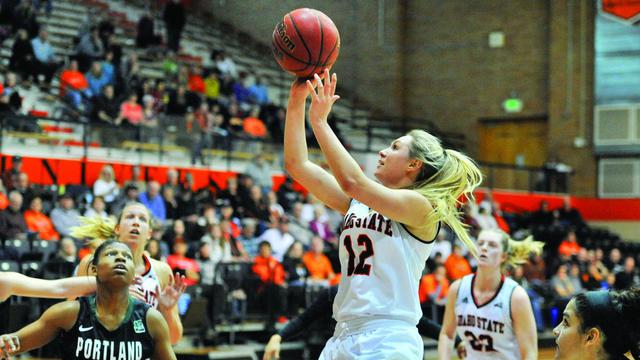 She is a member of The Church of Jesus Christ of Latter-day Saints.
Her home ward (congregation) in New Zealand is in Albany, Auckland.
Kalani Purcell—another Latter-day Saint playing college basketball in the United States, at Brigham Young University—was also named to the Tall Ferns national squad. 
Photo credit: Idaho State University.