Rev'd Canon Dr. Andrew White, Emeritus Vicar of St. George's Church in Baghdad, joined with MPs, civic leaders and representatives from various Christian denominations and para-church organizations throughout New Zealand at parliament on Thursday, 8 November for the 2018 Capital Prayer Breakfast. 
White, widely known as the "Vicar of Baghdad," was the guest speaker at the event, which exists to "uphold and strengthen the Christian heritage of New Zealand." 
After four representatives from seperate denominations prayed, respectively, for the nation's public servants, business sector, health and education sector and churches, White took the stage. 
White said he was moved by the performance of the New Zealand national anthem, and began by expressing his appreciation for the country and its faith. 
"Never have I experienced the grace and the depth of the New Zealand people," White said. "You only have to look at the national anthem to see that depth. This is a nation built on the grace of God, where Jesus has brought heaven to Earth."
He said he owed his life to the many bodyguards of Māori and Pacific Islander descent who had served him in the Middle East, and he only continued to be impressed by New Zealand and its people.
Speaking of the continual healing process between those of Māori descent and those of European descent in New Zealand, he said the country has been an amazing example on how to come together. White said that as we work together as one in love, even the impossible can be accomplished through Christ. 
"Your nation is uniquely placed to give direction to a broken world," White said. "You can show the rest of the world how things should be done."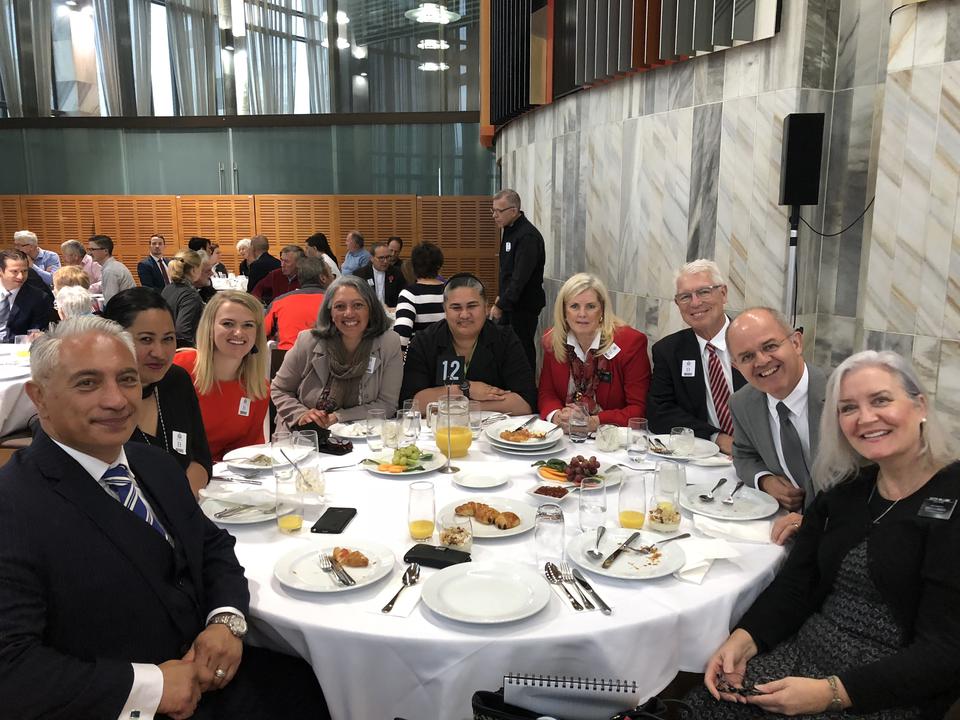 After the breakfast concluded, White expressed delight in talking to several representatives from The Church of Jesus Christ of Latter-day Saints who were in attendance. White said he had visited Brigham Young University, the Church's university in Utah (USA), and had a very good opinion about the Church. 
White said he was particularly impressed by the solidarity and kindness of the Church and its members.
"When things went bad in Baghdad, everyone ran but the LDS Church," White said.
Members of The Church of Jesus Christ of Latter-day Saints attend the Capital Prayer Breakfast every year to build and strengthen relationships with fellow Christian churches and pray for New Zealand and its leaders. The event was the first of its kind in New Zealand and has happened annually for more than 40 years.
This year's event organiser, Pastor Hamish Thomson of the Council of Christian Churches, said he believes people of faith in New Zealand have a big impact on the country. 
"It is us, living out our faith in our ordinary lives, that shapes our nation," Thomson said. 
Newsroom contributor: JoAnne Wadsworth