Elder Neil L. Andersen of the Quorum of the Twelve Apostles of The Church of Jesus Christ of Latter-day Saints was in Fiji this week, ministering to mission leader couples who oversee the gathering of Israel in Australia, New Zealand, and the isles of the South Pacific.
Elder Andersen was accompanied by his wife, Sister Kathy Andersen, at the Fiji meetings. Also attending were members of the Pacific Area Presidency and their wives: Elder K. Brett Nattress and Sister Shawna Nattress; Elder Peter F. Meurs and Sister Maxine Meurs; and Elder Taniela Wakolo and Sister Anita Wakolo.
Elder Andersen promised mission leaders that the Lord would inspire them to know what was needed to help young missionaries, who serve for 18 months to two years, to become Christlike leaders.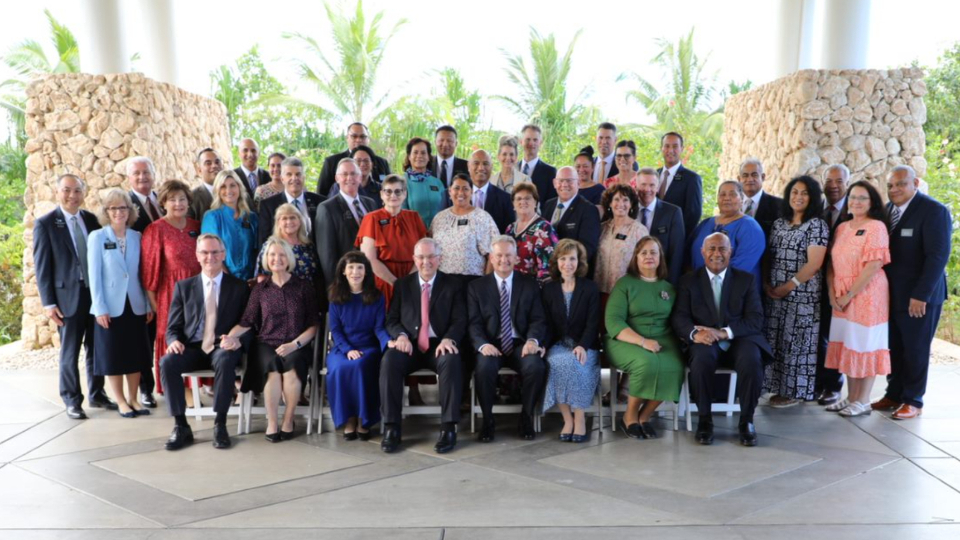 "You will know God is speaking to you. You will have confidence that you are hearing Him and that your prayers will be answered," he said.
Elder Andersen reminded mission leaders to rejoice in their service and in their knowledge that the Lord "knows you and loves you."
President T. Eleni Kinikini and his wife, Eusenia, mission leaders for Port Moresby, Papua New Guinea, said they felt "uplifted" and "rejuvenated" after spending time with the Apostle, other leaders, and their fellow mission leaders.
Elder Andersen also ministered to young and senior missionaries from the Fiji Suva Mission, teaching them from the words of President Russell M. Nelson, the Church's worldwide leader, to "take charge of [their] own testimony of Jesus Christ. Work for it. Nurture it, so it will grow. Feed it truth."
Elder Andersen added, "Make it your greatest priority and watch for miracles."
He taught that "if you acknowledge miracles in your life, you will see that they happen more often. Start believing."
Sister Kathy Andersen shared experiences from her own life and from the life of her family members. "We pray for miracles in our own lives, we pray for ourselves, but the great lesson I have learned is that God gives miracles to someone else through us. God is a God of miracles, yesterday, today and forever," she said.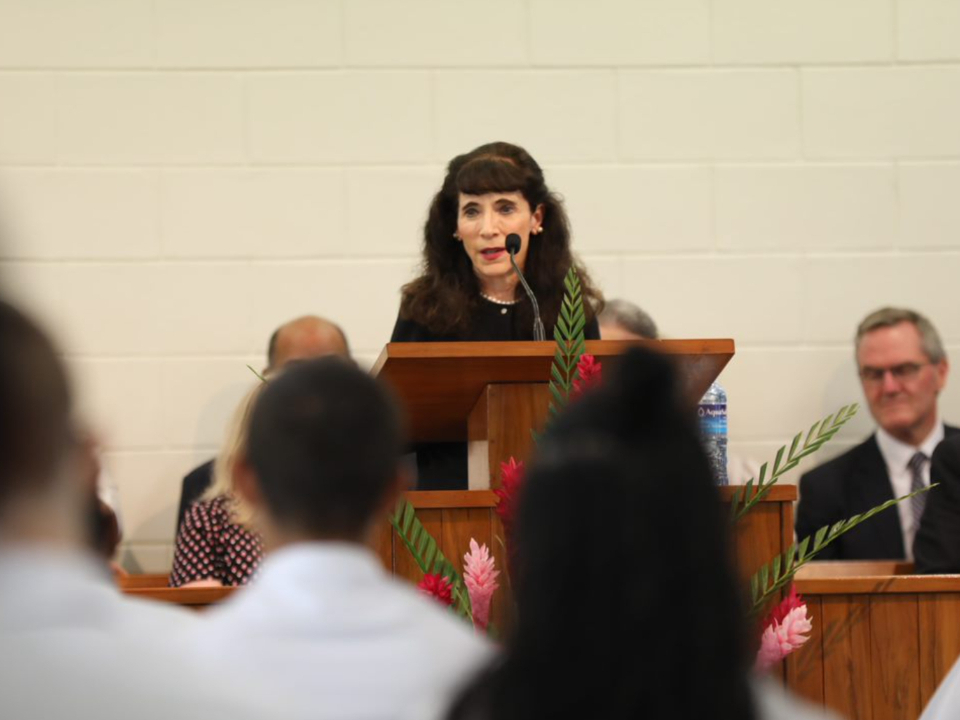 Elder Andersen invited missionaries to "research five verses from the New Testament and memorise them. Start working harder to put the words of Christ into your mind and heart so you can speak as He did."

He then asked them to choose five verses to memorise from The Book of Mormon: Another Testament of Jesus Christ that teach of the Atonement of Jesus Christ.
He encouraged them to "love them and make them yours. Learning these can change your life."
"When you need them, the Lord will put the words on the tip of your tongue," Elder Andersen promised.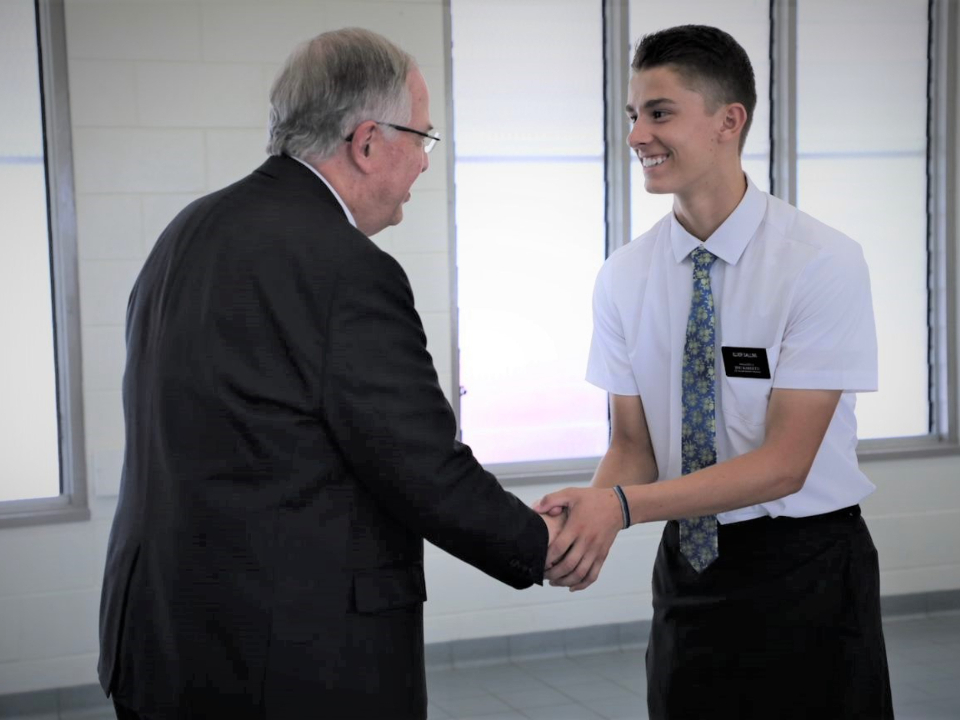 Sister missionary, Camryn Stone, enjoyed being taught by Elder Andersen. She said, "If I keep the words of Christ in my mind and in my heart, I will be ready to help people learn the truth about Him."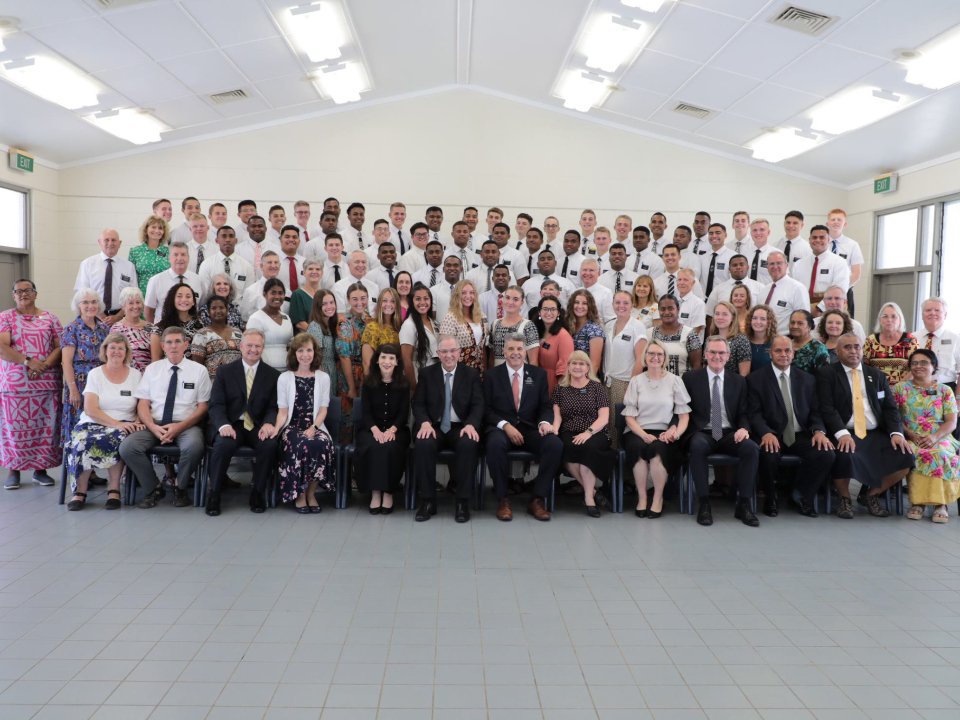 There are 17 missions in the region—in Australia, New Zealand, Papua New Guinea, and other countries and territories of the South Pacific.