More than 700 people, including community leaders, who attended a Christmas devotional organized by The Church of Jesus Christ of Latter-day Saints at the Port-Vila Nambatu Chapel on Friday, 16 December were invited to "Light the World" with acts of love and service this Christmas Season.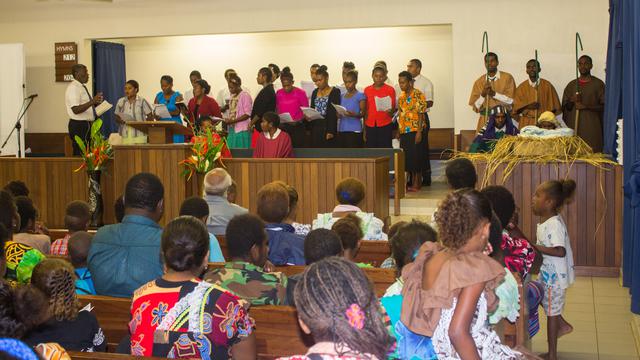 The devotional featured a live Nativity (birth of Christ) play in Bislama with a beautiful acapella musical performance of Silent Night by popular Vanuatu Latter-day Saint singer Sheila Wills, and a moving Christmas lullaby sang by another Latter-day Saint artist, Jenny Sovuai.
Christmas videos produced by The Church of Jesus Christ of Latter-day Saints for world-wide audiences were also included in the devotional.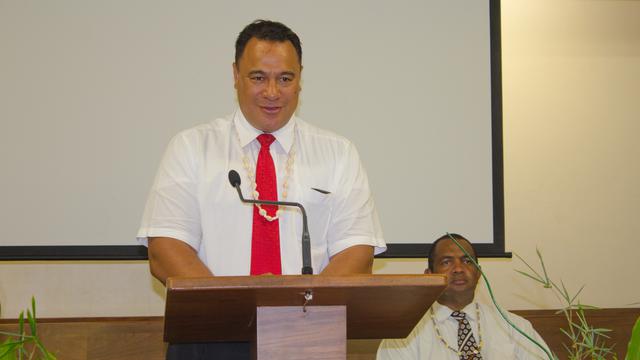 Elder Adolf J. Johansson, the senior Church leader who supports Latter-day Saints in Vanuatu, Solomon Islands, Fiji, Kiribati and the Marshall Islands, presented an inspiring message of encouragement to celebrate the true meaning of Christmas. 
"The gift of love is what Christmas is all about," he said.
He encouraged attendees to give the gift of love to others this Christmas rather than focusing on gifts purchased in shops and quickly wrapped in Christmas paper.
"May we wrap our hearts this Christmas with the true gift of love, especially to our families," he said.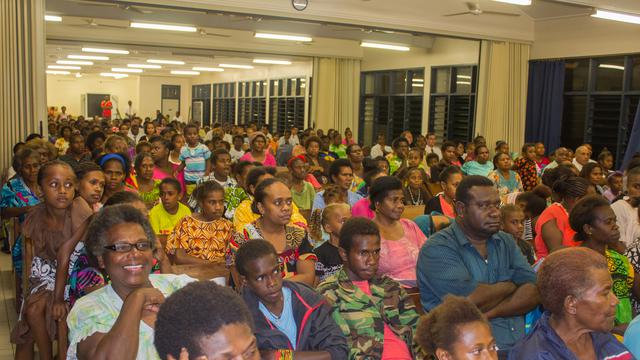 "May our children see the light of Christ in our homes not just at church.
"May they see Jesus through our example.
"May they hear the words I love you more often.
"May we judge less and love more."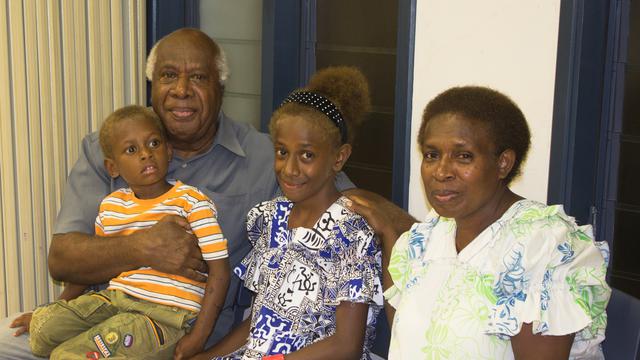 Elder Johansson added, "May this Christmas be a special time for us to show more love to our spouse, children, and to the people around us just as the Saviour did during his ministry on earth. That is what He would expect us to do."
Following the close of the Christmas devotional, community leaders and their families who attended the Christmas devotional were presented with a Christmas DVD filled with music videos and messages.
Members of The Church of Jesus Christ of Latter-days Saints around the world, responding to the #LIGHTtheWORLD Christmas campaign, are celebrating the birth of Christ in meaningful ways by shining the light of Christ through acts of love and service towards their families and neighbours. 
To learn more about #LIGHTtheWORLD.