In the aftermath of Cyclone Winston in Fiji, Mormon missionaries Christopher Sarufa from Papua New Guinea and Lee Trevor Hamon from Australia gathered materials from the surrounding area to rebuild the kitchen of a villager's home.
They have also been busy delivering cooked meals to the villagers in Davuilevu Tailevu, trimming fallen trees and branches, and clearing debris.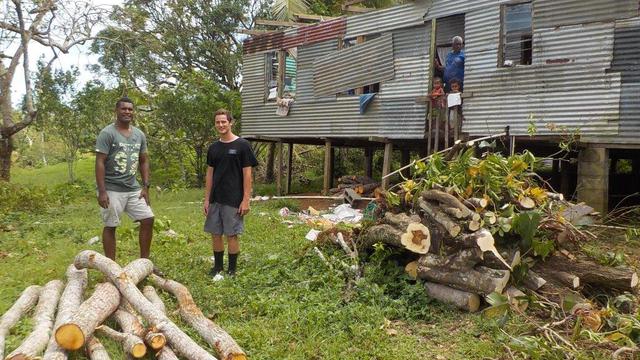 Thousands lost their homes and possessions during Cyclone Winston, the Category 5 storm that struck the island nation of Fiji last week. Since then, a major portion of the 142 young Mormon missionaries are working continuously to assist families clean up, rebuild, and survive.
On Saturday evening, 20 February, the storm made landfall completely demolishing many of the small villages in the outlying areas of the main island, Viti Levu and some outer islands. Forty-four people are reported dead. Miraculously, the death toll was lower than would be expected given the amount of damage done.
Six of these missionaries, living on the islands of Viti Levu, Taveuni, and Ovalau are among those who lost everything. They had travelled to Suva two days before for the rededication of the Suva Fiji Temple of The Church of Jesus Christ of Latter-day Saints that took place on Sunday, 21 February.
Their plan was to return to their islands the following day, but all transportation was at a standstill. They were stranded and were unable to return to their areas for several days.
By Friday, all the young missionaries had returned. Some villages had experienced little damage, but others were nearly destroyed.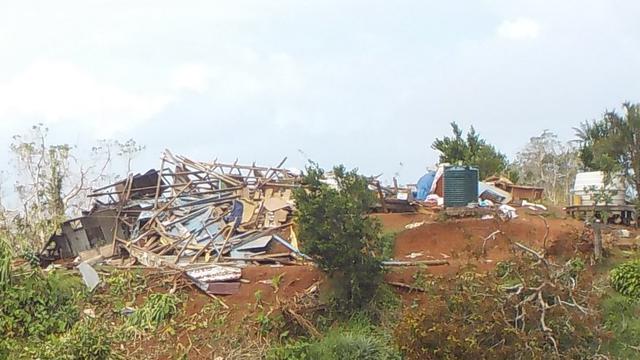 Since then, most of these young Mormon missionaries serving in Fiji, along with several senior couples, are helping Church leaders and Fiji government personnel provide critically needed service to the people of Fiji who are now without shelter, food, water, and other basic necessities.
Adrian Tairua from New Zealand helped distribute food and supplies to the people in the Lautoka area where significant damage occurred from the winds that reached 185 miles per hour.
Fatai Makavaha from Tonga, Jared Grimaud, Theodore Howard, and Dallin Chugg from the U.S. worked to recover the belongings of the Toroco family whose home on Viti Levu has been the group's Sunday meeting place.
The family stayed as close to the floor as possible thoughout the storm and miraculously were not injured. While the home and its contents were mostly destroyed, the cabinet that held the Church supplies was found intact. Also unharmed was the table used to prepare the sacrament.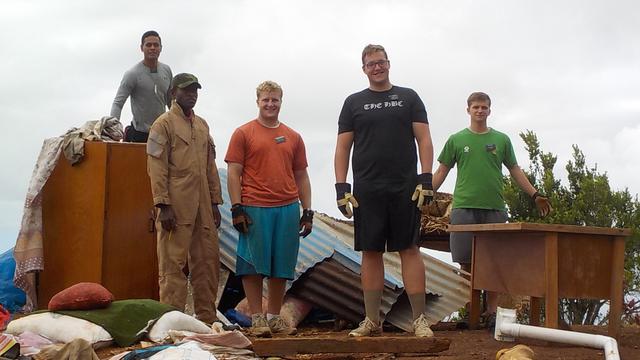 Church leaders and missionaries have now spent many days visiting each area affected by the storm—some very hard to reach—assessing the needs there, purchasing food, water, and hygiene items, and delivering them to hundreds of families in need.  
To learn more about humanitarian aid by The Church of Jesus Christ of Latter-day Saints click here.
To learn more about Mormon missionaries click here.