Members of The Church of Jesus Christ of Latter-day Saints from Tonga's Nuku'alofa 6th Ward (congregation) gathered on Monday, 3 April, to clean up the waterfront in downtown Nuku'alofa.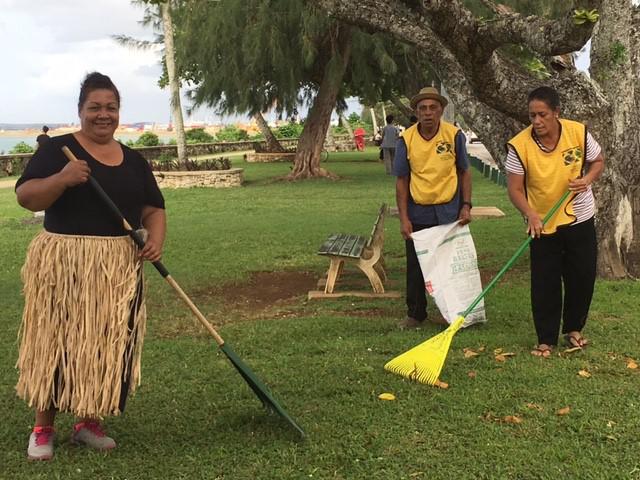 Workers of all ages join in each week to mow, trim and rake in an effort to assist in beautifying their city.   Bishop Kamisese and his congregation have been doing this each week for the past six years and plan to continue their efforts to make their city a better place to live.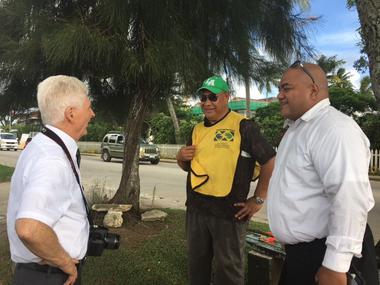 The Mormon volunteers spend an hour or two mowing, trimming, raking and making sure the grounds are well cared for.  Husbands and wives, singles and children come and donate their time before returning to their homes for a weekly family home evening.
Often, one can drive by and find the Prime Minister, Hon. Samiuela 'Akilisi Pohiva pitching in to help. He recognizes the amount of service that is given on a continual basis.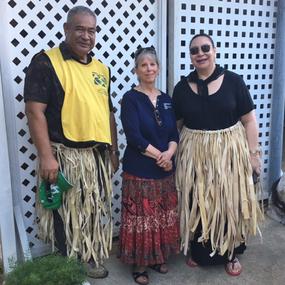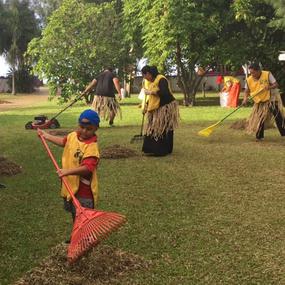 This past week, as on another occasion, the workers doubled their efforts and cleaned up the area surrounding HRH The Royal Princess Pilolevu Tuita's home. She graciously received the LDS members and thanked them for their work.  Sione Langi, Assistant National Director of Public Affairs and Media Specialist for The Church of Jesus Christ of Latter-day Saints, said, " It's wonderful to see members volunteering to keep our island clean. Bishop Kamisese, along with ward and community members, set the example for all of us to follow."
Government officials have expressed appreciation for the work that has been done and have encouraged others to follow by giving them time off on Friday afternoons to participate in cleanup projects throughout the country.