Dignitaries, students, faculty, alumni, families and friends filled the gymnasium of the Fiji LDS Church College in Tamavua Sunday, to attend a special devotional kicking off a week-long celebration of the school's 40th anniversary.
The purpose of the college is to prepare graduates to attend regional universities and technical schools. It also prepares them for Church missionary and leadership responsibilities, combining both intellectual and spiritual training.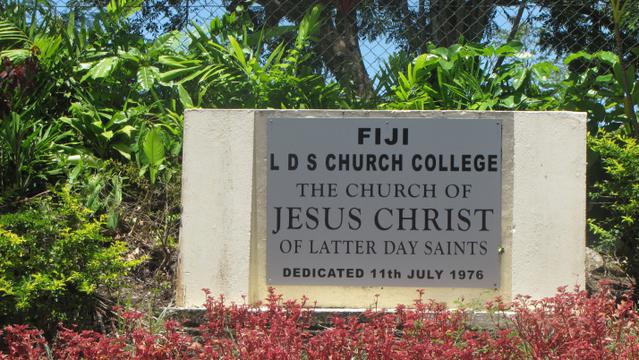 Owned by The Church of Jesus Christ of Latter-day Saints, the school was originally named LDS Fiji Technical College and was dedicated on 11 July 1976 by then Commissioner of Church Education, Jeffrey R. Holland, now in the Quorum of the Twelve Apostles.
In his dedicatory prayer on that day, Elder Holland prayed for the students who would attend the school. "Bless them that they will be diligent, that they will work hard, that they will progress and not hide their talents but find and serve and perpetuate them in eternal glory and splendour, for thy great glory is intelligence."
He also prayed, "We bless them to be honest, not only honest in their examinations but in their hearts so they may take their rightful positions in the community, to help bring peace and prosperity to this nation."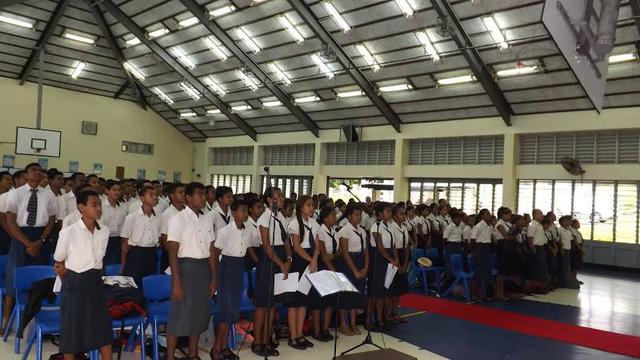 Talica Malani, school principal from 2000 to 2006 told the audience that the school provided an uplifting and well-resourced learning environment for the students, with wholesome development opportunities and a great disciplinary process.
Peter Hussein, who was the first Head Boy of the school, talked about the humble beginnings of the school. He said his class was the first group to move from the primary school to the newly created high school.
On Monday students released over 400 red balloons in celebration. Each balloon contained a note from a student written about what matters most to them--such as their faith, family, etc.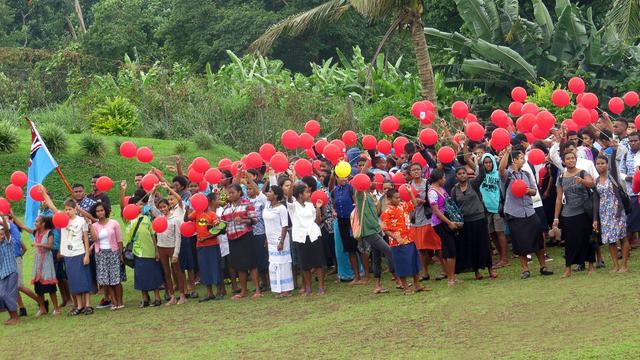 Vice Principal, Sereseini Qalovaki, said, "This was a great initiative from the student body leaders who didn't realise the time it would take to fill all the balloons with gas. They sacrificed their breaks to do this."
Principal Salote Maiwiriwiri said she was happy to be with the school as it celebrates this great milestone. "Our celebration marks the strong holistic education endeavours that each of us has contributed in the past 40 years, from the humble beginnings of the Fiji Technical College to the current Fiji LDS Church College."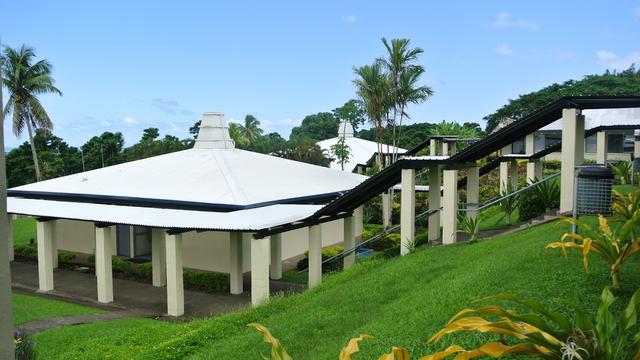 A number of activities have been organised by the school and the alumni for this week including a fashion show on Tuesday, a family night on Wednesday, cultural activities on Thursday and a march on Friday. A special picnic for LDS students and their families is scheduled for Saturday to conclude the weeklong celebration. 
See related article in Fiji Times.